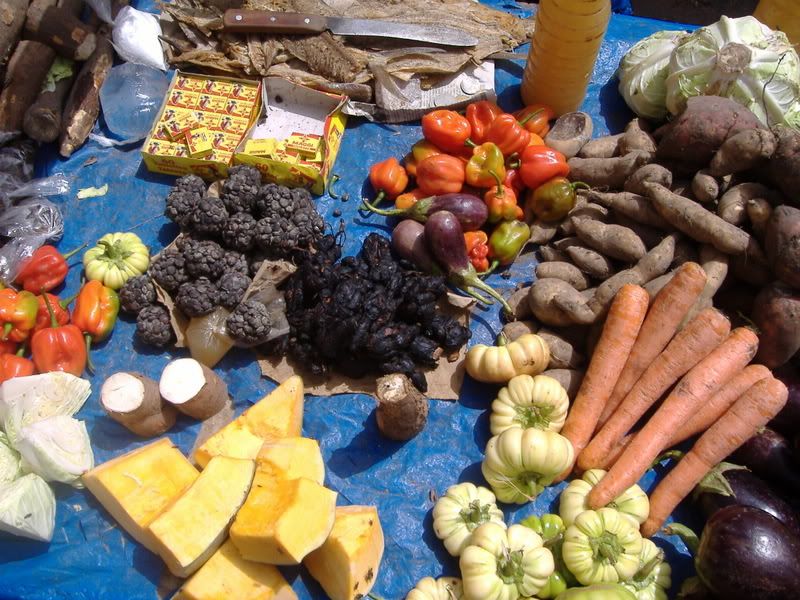 I have been lousy about updating my blog, and I am sorry. I have a list of things I want to write about,and soon I will, but wanting to do things in order has been preventing me from writing and posting on a whim,so, enough of trying to post chronologically.I recently went out on a photo taking expedition. I have been nervous about taking pictures of people, unsure of how adults would feel about being photographed and worried that, like at my house,children would swarm around me if I took out my camera in public. For the most part people were indifferent, the strong reactions I received were all extremelycheerful. The women I photographed at the market kept mooning for the camera and urging me to photograph this friend of theirs and that friend. One shy old women kept jokingly ducking her head under her skirt, peaking out at me with a mock-coy grin. The women made it festive, and then they gave me many vegetables for free. I do not know why. I wonder if they were happythat their images would go to the USA, pleased by my apparant interest in them, or simply enjoying the new element in their daily routine.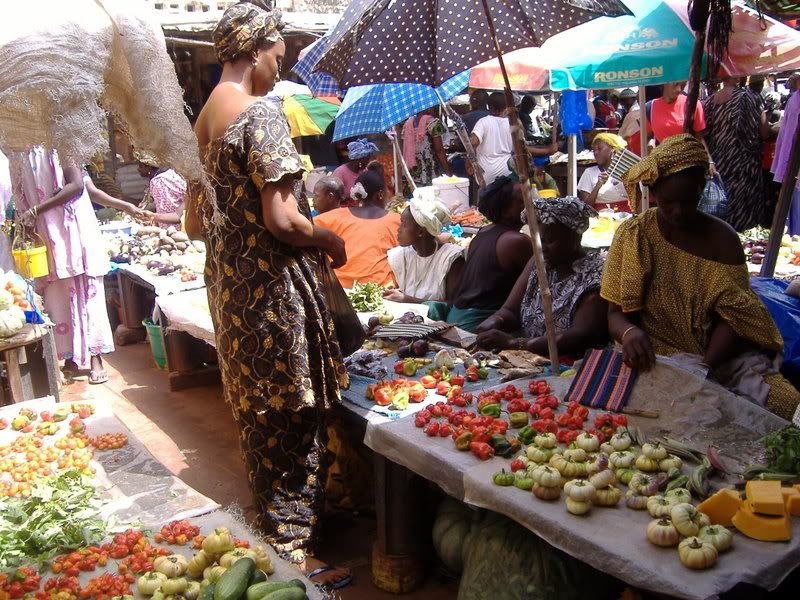 The market is a hectic, colorful, loud, fragrantplace. I confined my photos to the vegetarian sellers. People also sell fish out of buckets. I am always especially careful when I walk past the fish sellers,fearful that in the rush of people I might lose mybalance and land in the wet silver and red pile. Meatis cut straight off carcuses, and buyers can insist that the butcher pull a handful of fat off the meatbefore weighing it. I avoid these areas. In the vegetable area food is grouped and sold in piles. Three okra will make one pile of okra, and a pile costs 25 cfa. As pictured, oil is sold from a bowl.The vendor will fill a bag for you while you wait. The tan bags in that photo are peanut butter.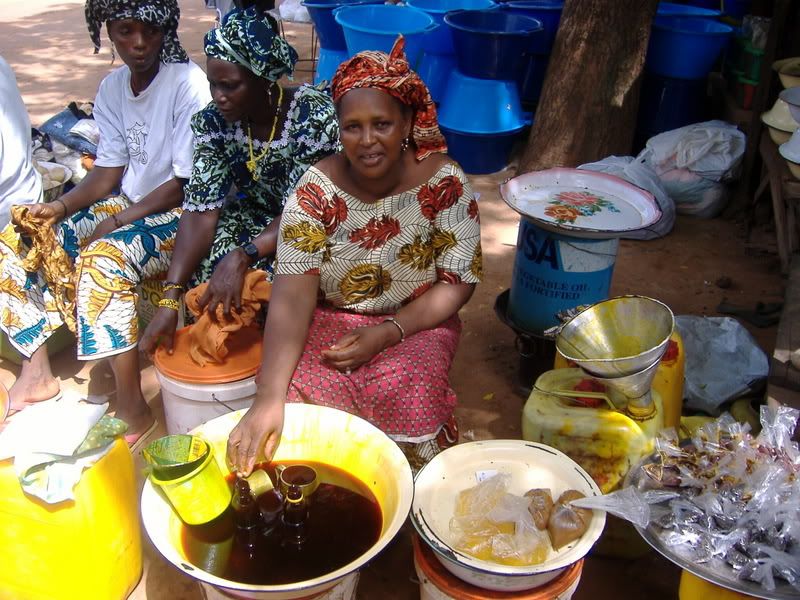 Bananas are often sold off heads. Please note that the woman photod is working with her baby on her back.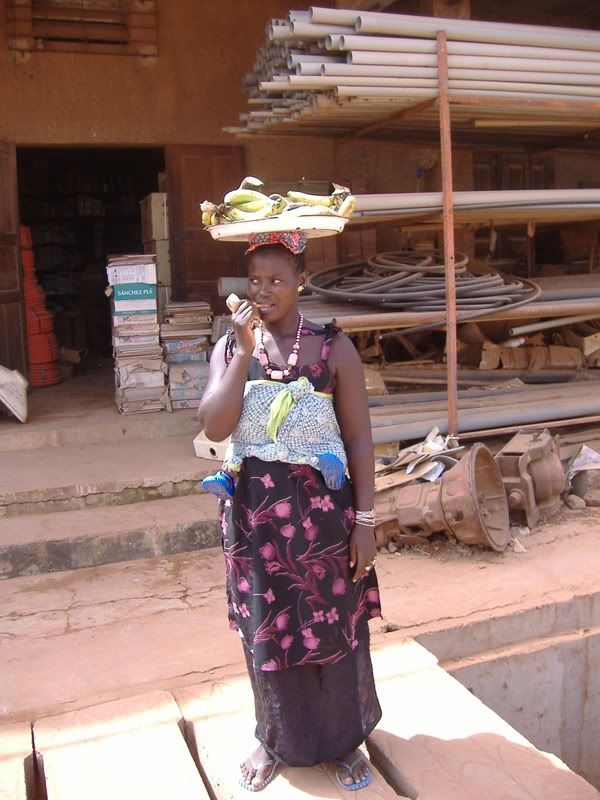 In addition to the inner market, which is tight and crowded, womenset up stands, buckets, or blankets on the sides of streets. With vegetables there is some room forhaggling price, but because so many women sell the same vegetables, often there is a set rate that will not vary. At first, the market place was an overwhelming universe that I strove to avoid. I know I must be acclimating, because now the market has a carnival feel for me. I am including a lot of photos of the market in hopes that this will help you get the feel of the place.